---
We appreciate our clients and want to share
what they've said on social media sites.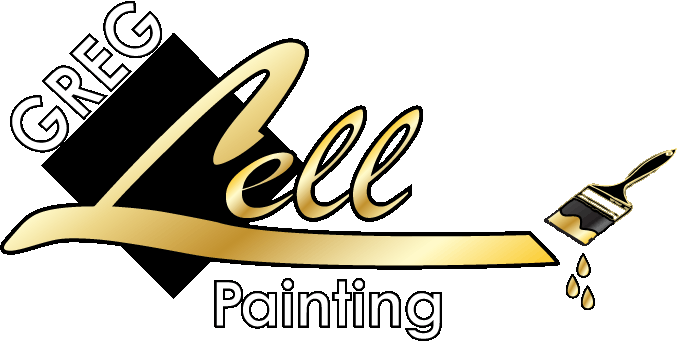 "Greg just completed my whole house project and his team was AWESOME! He's local and I highly recommend!"

​Linda-Kings Valley​
"I second Greg Lell! Just did our entire house and they did stellar work! Can't say enough good things about their work."

​- Richmond Hill​
"If you're looking for an interior painter, I​
would highly recommend Greg Lell. Great price, reliable, awesome employees. My bedrooms look beautiful."
​
- Mardie​​​​
"Greg Lell painting. His team completed an exterior job earlier this summer. Highly recommend."

​- Lisa, Pleasant Park​
"Lell Painting is an amazing company with competent caring people. They recently painted the exterior of our home on Conifer Mountain. They were always on time, their pricing was very reasonable, and their work was meticulous. We would highly recommend Greg Lell Painting."
​
- Lena, Conifer Mountain​
"Greg Lell. They are awesome- so professional and reasonable. They have done our exterior and almost entire interior. Highly recommend them. Local."
​
- Kate, North Turkey Creek​
"Had a great experience with Greg and his team. They painted my house in 2 1/2 days - they were on time, worked all day, were meticulous in their work and cleaned up. They were extremely pleasant and courteous. My house looks great and his bid was reasonable.
He is local, and I like that too! I would definitely recommend Greg Lell Painting!"
​
- Linda, Shadow Mountain​
"Greg Lell did a great job for us."

​- Mark, Richmond Hill​
"Greg Lell is great. He showed up when he said and finished before he said. The price was very fair."

​Paige, Shadow Mountain​
"I highly recommend Greg Lell Painting. We used him a couple of times now, and are always pleased.
his crew is awesome, and Greg is very reasonable. He is also very passionate about wanting his customers to be happy with a job well done. If you need painting, staining, etc... Greg is your man!"
​
- Jolea​​
"Greg did a fantastic job on the outside of my house as well as the inside! My deck had some peeling after a year and he completely redid it with no cost to me."

​- Vanda Livingston​​​

"Really nice man, very professional."

​- Mardie Walker Perez​
"Greg Lell Painting is your go-to professional!"

​- Cliff Coffey​​
"Wanted to give a huge shout out to Greg and his crew for bringing our house out of the 70s! What a transformation! Cleaned, repaired, painted and stained our house in 3 days!!!
​Greg was also the ONLY contractor that knew our deck could be saved when everyone else wanted to replace the solid redwood boards, wisdom isn't taught folks, beautiful deck ehh???
​
Freshen up your house or deck. Give Greg Lell a call for a free estimate (720) 273-8064 www.greglellpainting.com."

​- Barry Pugh​​
"I took bids from several of the paint contractors recommended on this page. Went with the least expensive (believe me, you get what you pay for), I was wrecked after dealing with my choice....

Found Greg Lell and he truly saved the day- our home looks beautiful!! He is local (in business for 40 years), reasonably priced, nice employees and extremely trustworthy. He has restored my painting contractor faith and I will ALWAYS go to him for my painting needs. His company painted the yellow Alderfer-Three Sisters Ranch House - check out his website."
​
- Libby​​​​​
"Greg Lell just did an excellent job painting our house. He came up, gave us a bid, then showed up early on the scheduled days with a very talented, experienced, and professional crew who power washed, prepped, painted, and cleaned up. I never imagined it would go so smoothly. Then he charged exactly what the bid was. We'll ask him to do any future painting and have already referred him to a neighbor."
​
- Betsy, ​Forest Estates
"Greg Lell Painting did a terrific job and finished it quickly. We were very pleased with their work and price."

Dave, Evergreen Meadows​
"We have used and highly recommend Greg Lell Painting for both interior and exterior work."

​Greg & Janene, North Turkey Creek​
"Highly recommend Greg Lell Painting. We were on the wait-list from last year and he kept track of us and came when he said he would. (I know, right?!) The crew was great, did a super job and any small issues were thoroughly assessed by Greg and attended to immediately. You won't find better!"
​
- Penny